Figures on health inequity in Mesoamerica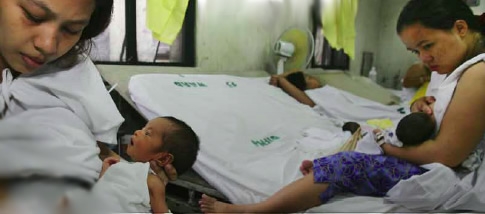 The Mesoamerican countries have a high rate of maternal mortality. In Honduras, Guatemala, and El Salvador, 110 women die during pregnancy, childbirth or postpartum per 100,000 live births. This is com-pared with an average maternal mortality rate in Latin America of 85 per 100,000 cases
Only 50 of 100 poor women are cared for by skilled personnel during childbirth, compared to 92 of 100 women in the wealthiest 20 percent of the population.
The mortality rate of poor children under five years is 63.6 per thousand live births, compared to the regional average of 33.3 per thousand live births. That is, twice as many poor children die than in the general population.
80 percent of all cases of infant mortality (excluding Guatemala) occur during the first 28 days of life. Neonatal mortality is related to low access to qualified staff during childbirth and the first days of life.
In Mesoamerica, some 2.5 million children under five suffer from chronic malnutrition; for some Central American countries, this rate is higher than levels found in Africa. Malnutrition can result in a difference in height of up to six centimeters between a poor and well-off child, in addition to affecting cognitive development, school performance, and chances of escaping from poverty. An estimated 32 of every 100 poor children under five years of age suffer from such impacts on physical and cognitive development, com-pared with four of 100 children in the richest 20 percent of the population.
Only 57 percent of children under 5 years of age in Mesoamerica receive vaccinations on a timely basis.
"The results of the program will not be just short-term; they will be sustainable."
HRH Cristina de Borbón
Princess of Spain